A few years ago, Willem Photographic published the Chrissy Portfolio, a collection of 16 black & white images of model Chrissy Blair, photographed by Dominic Petruzzi in Southern California. There were 30 sets of the Chrissy Portfolio, and it completely sold out. It is fairly uncommon that any photographer's portfolios "sell out". Most (probably all!) of Brett Weston's portfolios never sold out. And more recently, Jock Sturges, a famous photographer whose work is highly collectable, published his "Standing on Water" Portfolio in 1991 (27 years ago!), and it still is not sold out. It's not easy, especially at high-dollar-per-image prices.

Willem Photographic has just completed its second portfolio, entitled "The Lydia Portfolio" (subtitled "Our Summer In Europe") by Kate Moore, an accomplished, "rising star" fashion photographer who recently photographed a new clothing line for Abercrombie & Fitch. The subject, Lydia, a fashion model in Europe, had never before been photographed nude. Because she and Kate are good friends, the two of them decided to take a European "holiday" together, during which Kate photographed Lydia in Ireland, Croatia, Italy, the Isle of Capri and in the Mediterranean and Adriatic seas.

After sorting through almost 3,000 images, Willem Photographic selected 20 full color images for the portfolio. As with the Chrissy Portfolio, they were all printed by master printer (and photographer) Ryujie Douglas at the Willem Photographic Studio in Monterey, California. The 16x20 archival pigment prints are on Fine Art 250-pound/15 mil Museo Max 100% cotton rag paper (even more substantial than the Chrissy Portfolio paper), and each one is signed by the photographer. Each of the 30 portfolios is in a protective, uniquely-designed clamshell case, with a title page that has 6 more small color images of Lydia and Kate frolicking during their summer together.

The introductory price of The Lydia Portfolio is $2,750 (a bargain at approximately $135 per print for the 20 images). The proceeds will be shared equally between the model and the photographer, so you would be helping them both with their careers.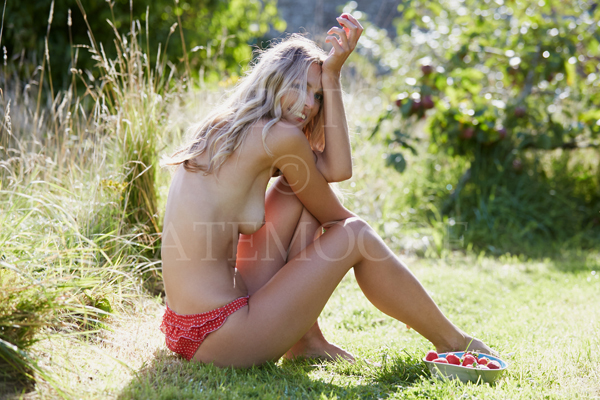 PRICE DISCOUNTED 30%
We are discounting the 10 remaining Lydia Portfolios (out of a limited edition of 30) from $2,750 to $1,925. Don't miss the chance to own a portfolio comprised of 20 full color prints on heavyweight 16"x20" matte paper, for only $97 each!! Check out the images.